International Services
The American Red Cross is a part of the International Red Cross and Red Crescent Movement. There are six international program priority areas which include: emergency response, primary health care, food security, tracing and Red Cross messages, organizational development, and dissemination of International Humanitarian Law.
All Red Cross humanitarian assistance is provided free of charge. We remain neutral and do not support military action – a stance essential for keeping our overseas international delegates safe.
We offer International Services classes free of charge. Call for more information.
Call 810-232-1401 ext. 304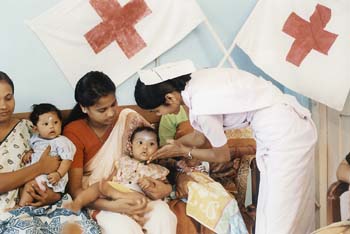 © Copyright 2012-2023 American Red Cross Genesee-Lapeer Chapter. All Rights Reserved.
1401 S. Grand Traverse, Flint, Michigan (810) 232-1401 Lapeer County residents call 1-800-608-4272